A leading European manufacturer of wooden window frames embarked on a mission to elevate the quality and integrity of their products.
Their vision was to implement a comprehensive visual surface inspection system that could thoroughly examine wooden window frames.
To achieve this, they partnered with EasyODM, a leading provider of machine vision quality inspection software, to meet their demanding quality control requirements
Challenges
Employees spend a significant amount of time locating defects and making necessary repairs. This impacts overall production time, efficiency, and output.
Defects often go unnoticed by employees and become apparent only in later production stages, such as after painting or varnishing. This results in additional work and costs to rectify defects or even necessitates discarding the item.
Wooden window frames in production are prone to various visual defects, including but not limited to rough surfaces, pressed marks, damaged surfaces and rough surfaces, posing a significant quality control challenge.
| | | |
| --- | --- | --- |
| Rough Surfaces: Identifying any uneven or rough areas on the wooden frame's surface. | | |
| Pressed Marks: Detecting marks or impressions resulting from the manufacturing process. | | |
| Damaged/Rough Surfaces: Recognizing any damage or additional roughness that may compromise the frame's quality. | | |
Wooden window frame surface defects
Solution
EasyODM collaborated closely with the manufacturer to design and implement a tailored wooden window frame inspection system that aligned with their mission.
The system integrated specialized linear industrial cameras for each side inspection, enabling high-resolution image capture.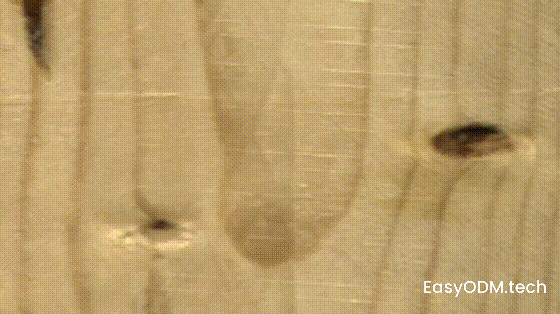 Local LED illumination and isolation measures were incorporated to maintain consistent and dependable inspections.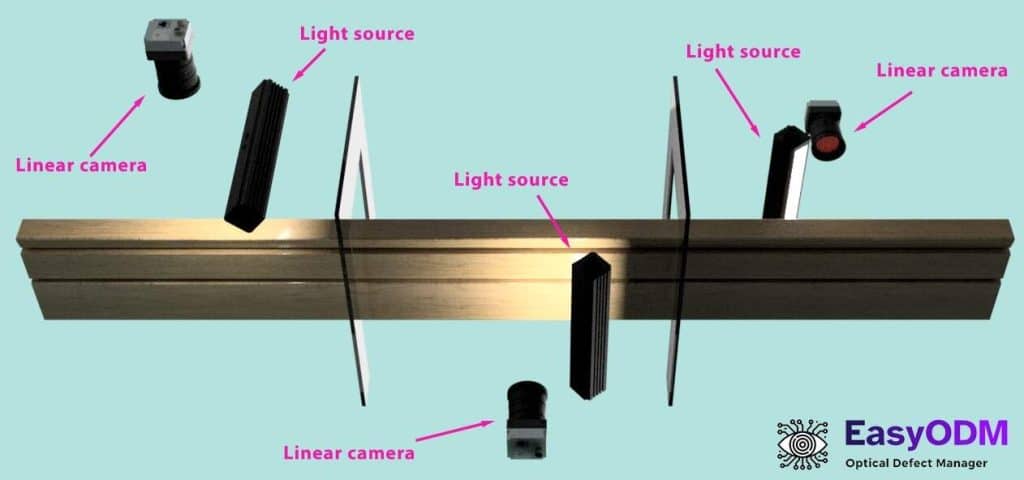 Optical sensors were seamlessly integrated, initiating scanning as wooden frames moved towards the inspection area, ensuring efficiency and synchronization.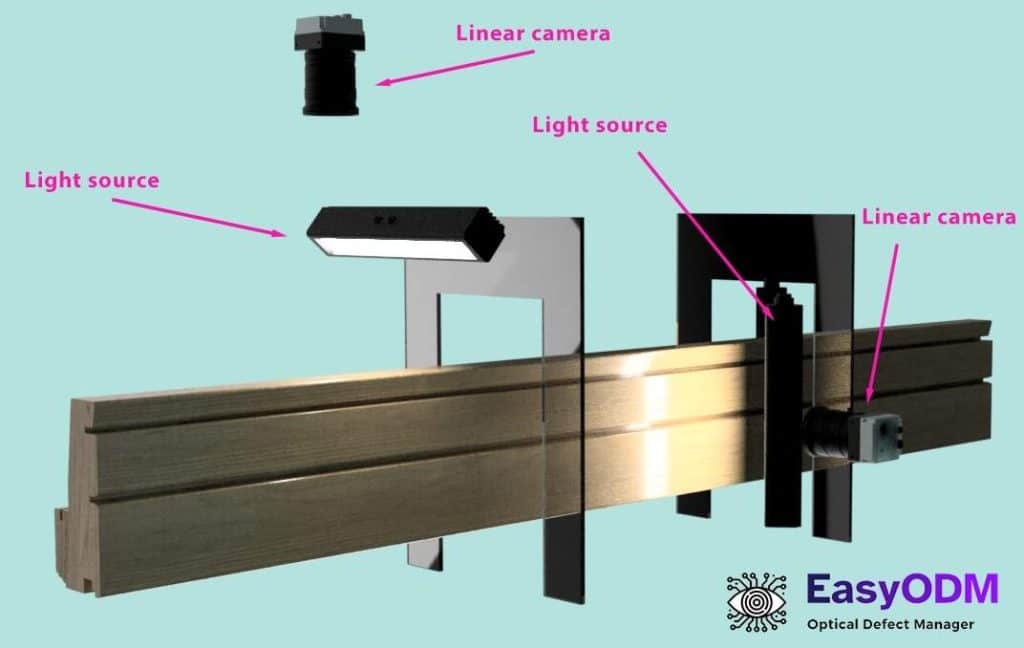 To address parts with non-standard shapes, a multi-camera approach with various angles was thoughtfully implemented.
EasyODM's advanced AI and computer vision algorithms were harnessed for defect detection, including roughness, pressed marks, damaged/rough surfaces. This data-driven approach enhanced defect recognition accuracy.
Results
Through collaborative efforts and innovative solutions, the wooden window frame manufacturer successfully achieved its mission:
Elevated Quality: The comprehensive inspection system brought an elevated level of quality control to their wooden window frames.
Enhanced Efficiency: The system improved production efficiency, enabling faster inspections and reduced handling time.
Quality Assurance: By implementing AI-powered quality control with EasyODM, the manufacturer secured a robust quality assurance process for their products.
Conclusion
In pursuit of their mission to enhance product quality and integrity, the wooden window frame manufacturer partnered with EasyODM to implement a comprehensive inspection system.
The core objectives have been realized, laying the foundation for improved quality control and efficiency in wooden window frame production.
The system's capability to detect a wide range of visual defects ensures that each wooden frame meets the highest quality standards.
This partnership exemplifies how modern technology, including artificial intelligence and automated inspections, is reshaping the landscape of wood product manufacturing industry.